LUXURY CHARTER YACHTS
The luxurious yachts we offer provide everything you could ever need for a perfect experience and an unforgettable cruise. Visit the most beautiful coves and towns on the Croatian coast and enjoy an unforgettable vacation at sea with the crew at your disposal throughout the entire journey.
EXPERIENCE THE JOY OF SAILING
Every part of the Croatian coast is special in its own way and our routes are planned to let you focus on the deep blue sea, visit the coast and get to know the isles of the Adriatic. Let our experienced captains and their crew steer you into a unique sailing experience.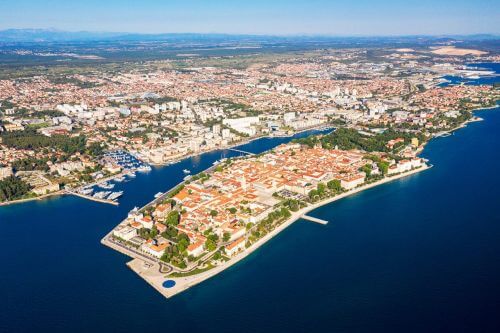 The city of Zadar is located at the very centre of the Adriatic and is the focal point of Northern Dalmatia, easily accessible by land, sea, or air. The A1 Zagreb - Split motorway connects it to all of Croatia's major cities while the ferry port connects it to Split, Pula, Ancona (Italy) and other ports. The international airport Zadar with its VIP terminal is the ideal entry and starting point for all final destinations.